By Emy Regan, OUR Peer Research Ambassador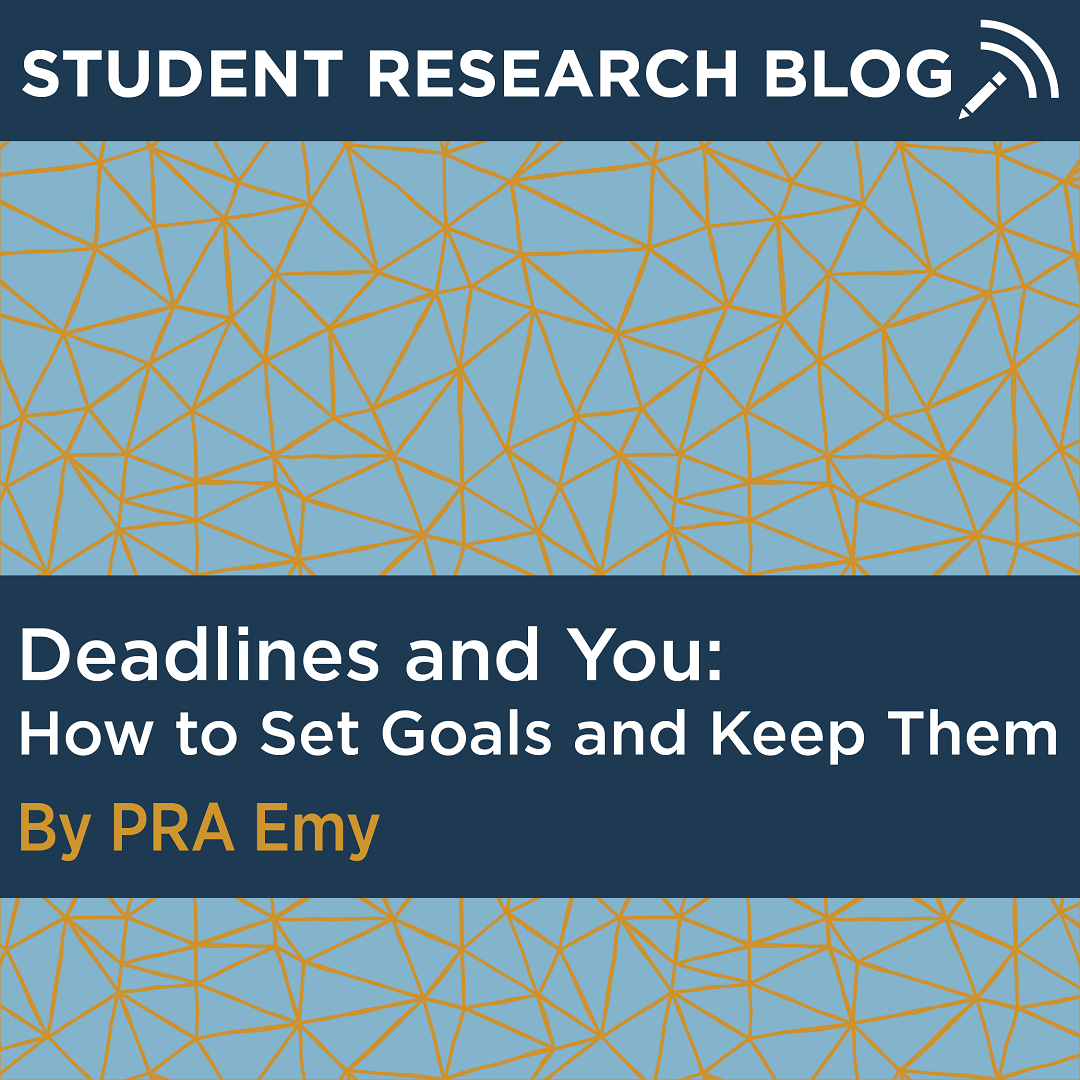 Every year, on the first day of school, I have high hopes for my organization. I'll use my planner every day! I'll clean my whole apartment every Thursday night! Healthy dinners every night? No problem! Inevitably, in the first few weeks, these lofty goals slowly start to crumble. Why? Because I do not effectively organize my deadlines. Finally, after many years, and many organizational failures I have figured out some strategies to keep me on track past the first two weeks of the semester.
Keep track of everything both digitally and on paper: Get a planner and keep it with you. Make a habit of checking it and updating it daily. Do the same with your phone's calendar. Having your events, meetings and assignments recording in two different places means there are two different opportunities for you to remember your schedule for the day.
When things get hectic, reach out for help: If your life gets crazy, there's no shame in asking for extensions, seeking help from friends, or lessening your load temporarily. If you get sick or have a sudden influx of assignments, reach out to your research mentor and let them know what's going on. They'll be able to help you figure out a plan to organize your work, or make up lost progress, while you are having a rough patch.
Whenever possible, set yourself up for success: If you're experiencing an unusually light load of coursework, have some spare time or finish work early, it can be helpful to be proactive. Use that extra time to organize your planner, respond to emails that fell through the cracks or get ahead on future work. This strategy will help you maintain your schedule and keep you from getting too overwhelmed if you do hit a rough patch.
There are countless ways to be set back while managing classes, life, work, research, and creative projects. Fortunately, there are plenty of ways to limit the effects of these setbacks by being proactive and looking to your mentor for guidance to get back on track. Preparing yourself with these strategies, and finding more that work for you, can ensure you stay on the path to a balanced schedule and successful projects.
Emy is a senior majoring in studio art with a concentration in illustration. Click here to learn more about Emy.
---