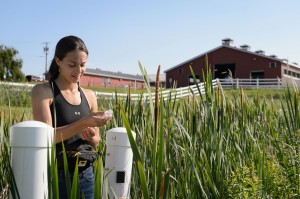 Are you are an undergraduate student with a federal work-study award? Would you be interested in assisting with faculty research for your work-study employment? If so, the Work-Study Research Assistant Program can help connect you to available research opportunities on campus.
Why Research?
There are many reasons to consider pursuing a position as a research assistant. Participation in undergraduate research is one way to explore your academic interests, learn about how research is conducted at the university, and build transferable skills useful in a range of fields. Read more about what other UConn undergraduates have to say about how they have benefited from engaging in undergraduate research.
How Can I Apply?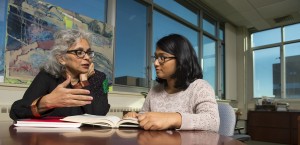 If you have a federal work-study award for 2023-2024, apply for one or more of the research job postings in the JobX system listed on the 2023-2024 Opportunities page. Jobs will be posted beginning in mid-June and will continue to be added throughout the summer. The listing is alphabetical by Faculty Department, but the list may be sorted by Faculty Name, Job Posting number, or Job Status. You may apply to more than one posting if it aligns with your goals and interests. Please follow the specifications of the posting and upload all requested information (e.g., resume, cover letter, availability, references). Only applications from undergraduate students with work-study awards will be considered.
Applications are currently being accepted for all of the positions below with a status of "open." As applications are being reviewed on an ongoing basis, we encourage you to apply for all positions that interest you as soon as possible. Students with a 2023-2024 federal work-study award must secure a job by September 15th or the work-study award will be swept by Student Employment.
Questions?
Please contact the Office of Undergraduate Research at our@uconn.edu or 486-7939 with any questions about this program. General questions about work-study and student employment can be directed to Student Financial Aid Services – Student Employment at studentjobs@uconn.edu or 486-3474.