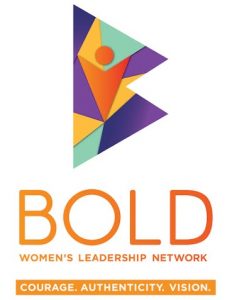 Program Overview
The BOLD Women's Leadership Network is a pioneering program cultivating courageous leadership in young women during the college years and beyond. BOLD focuses on facilitating opportunities for women's career development and networking through scholarship funding, programming, and engagement in service/leadership projects. By awarding scholarship and fellowship funding, the BOLD initiative mitigates financial burdens while allowing young leaders to leverage their own identities, strengths, and collective knowledge to effect positive social change. BOLD equips young women to be innovative agents of change in their lives and in whatever career field or industry they pursue after graduation.
The BOLD Women's Leadership Network, generously funded by the Pussycat Foundation, was established to honor legendary Cosmopolitan magazine editor-in-chief Helen Gurley Brown. In the spirit of Brown's legacy, BOLD develops courageous leadership among young women in higher education who possess the skills necessary to effect positive change in relation to some of our most challenging social issues.
The BOLD Network was launched at five institutions of higher education led by women presidents who have demonstrated their commitment to collaboration, innovation, diversity, and inclusion: California State University, Fullerton; Ithaca College; Middlebury College; Smith College; and Rutgers University—Newark. The University of Connecticut, The College of Saint Rose, and Colby-Sawyer College joined BOLD in 2018. BOLD is rooted within an intergenerational network of women at each participating institution, as well as across institutions, providing Scholars opportunities to make and strengthen connections via an annual leadership summit and other program activities.
UConn's BOLD program is led by Dr. Sally Reis, Board of Trustees Distinguished Professor of Educational Psychology, and Rachel Rubin, Chief of Staff to the President of the University of Connecticut. The program's operations are managed by the BOLD Director, Liza Boritz, a staff member in the Office of Undergraduate Research. UConn's BOLD Network engages senior women leaders and faculty at UConn, including President Herbst, deans, vice presidents/provosts, and distinguished professors.