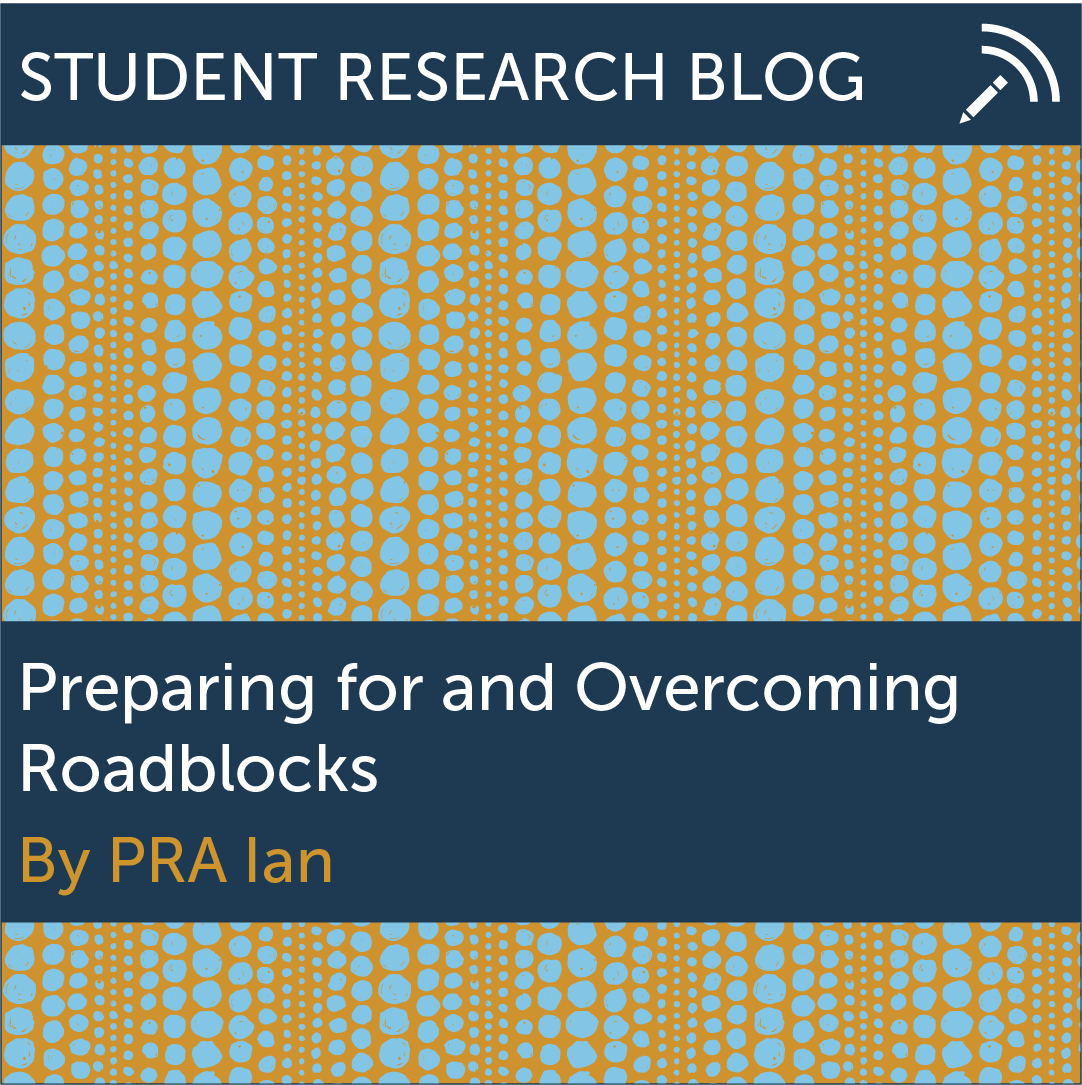 The Peer Research Ambassadors are UConn students who have engaged in research and creative activity during their undergraduate careers and want to help other students get involved. Ambassadors attend OUR workshops and help represent OUR at events such as career fairs and open houses. They also serve as an informal advisory board, sharing feedback with OUR administrators on how to improve outreach efforts and programming.
In addition, Peer Research Ambassadors are available to talk with students and share advice about getting started with and engaging in research, scholarship, and/or creative projects. If you're looking to get involved in these activities, it is extremely valuable to hear directly from other students about their experiences. Meet with them during OUR Drop-In Advising or click on their profiles below to reach out through email.
Student Research Blog: New Posts Every Thursday!
Preparing for and Overcoming Roadblocks
By Ian Sands, Peer Research Ambassador
The beginning stages of research primarily consist of planning. That planning may pertain to a variety of things such as budget, timeline, procedure, and even how you plan to communicate the findings of your study. What may be most important to consider, however, is the inevitable reality that no research plan goes perfectly as planned a majority of the time.
Peer Research Ambassador Profiles
Click on the Ambassador photos below for their full profiles and to contact an Ambassador.