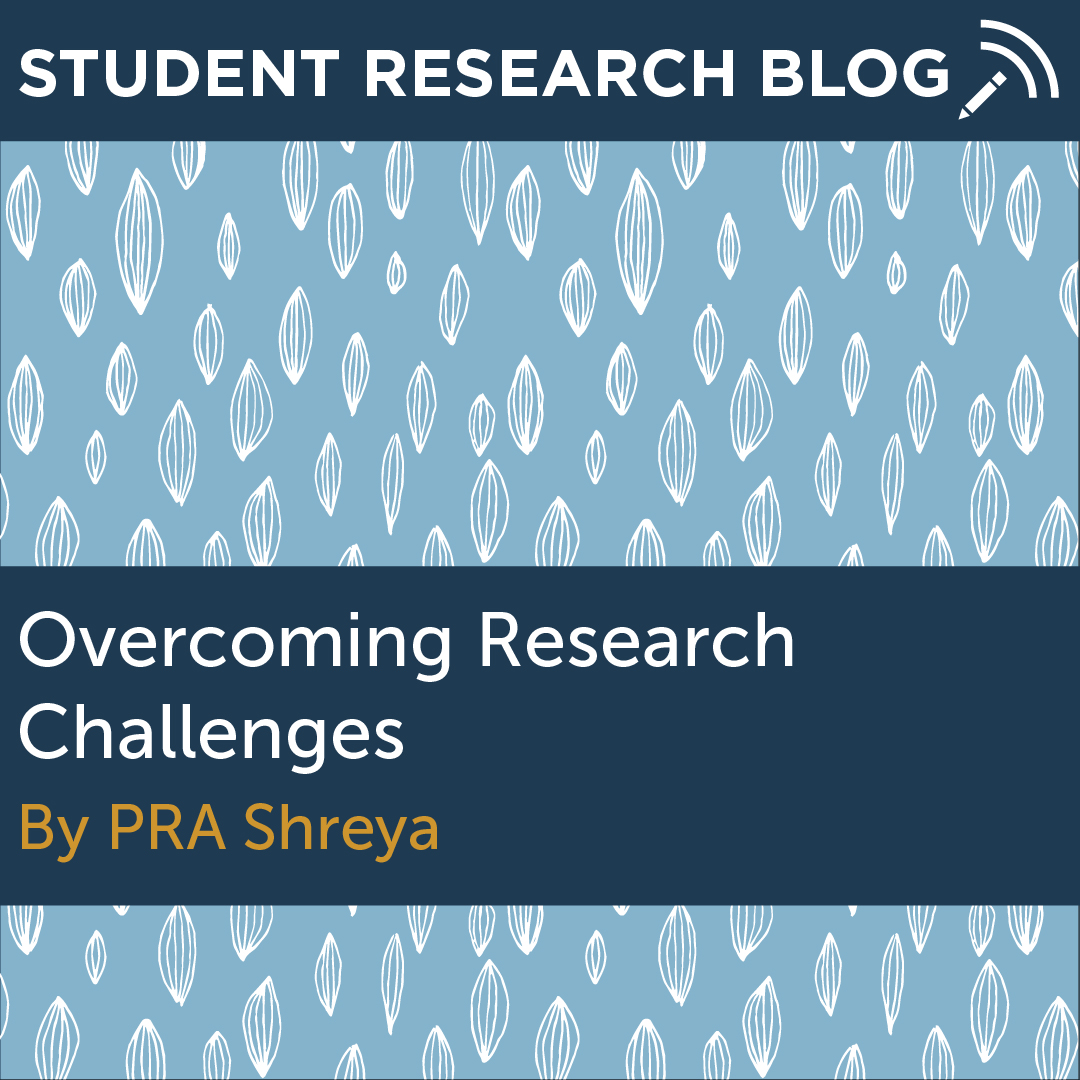 The Peer Research Ambassadors are UConn students who have engaged in research and creative activity during their undergraduate careers and want to help other students get involved. Ambassadors attend OUR workshops and help represent OUR at events such as career fairs and open houses. They also serve as an informal advisory board, sharing feedback with OUR administrators on how to improve outreach efforts and programming.
In addition, Peer Research Ambassadors are available to talk with students and share advice about getting started with and engaging in research, scholarship, and/or creative projects. If you're looking to get involved in these activities, it is extremely valuable to hear directly from other students about their experiences. Meet with a Peer Research Ambassador during a group drop-in advising session or schedule a 15-minute one-on-one advising conversation.
Student Research Blog: New Posts Every Thursday!
Overcoming Research Challenges
By Shreya Murthy, Peer Research Ambassador
Its 11pm at night and you have to send some materials to your PI on your research project the next morning. All of a sudden, your computer screen goes blue, then black, then won't turn on again; your computer just crashed with all of your research inside.
Peer Research Ambassador Profiles
Click on the Ambassador photos below for their full profiles and to contact an Ambassador.