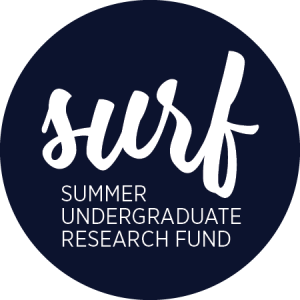 With the SURF 2019 application cycle underway, we would like to take the opportunity to highlight some updates and changes to this year's SURF program. SURF continues to offer students from across the academic disciplines the opportunity to focus full-time on a research or creative project for 9-10 weeks over the summer.
Updates for 2019
New Application Management System
We are using the UConn Quest Portal, a new application management system powered by SurveyMonkey Apply, to collect, process, and review SURF applications for summer 2019. This new system will allow students to complete the various components of the SURF application in the most appropriate order for them and to make edits as needed prior to submission of their application.
Letters of Recommendation. As before, two letters of recommendation are required for the SURF application.

Student applicants must request recommendation letters through the application system by entering the name and email address of the faculty members who have agreed to write letters on their behalf. The system will send the recommenders an individual link for recommendation submission.
Faculty recommenders will receive an email from the Quest Portal on behalf of the student who is requesting a letter of recommendation. Both first and second recommenders will submit their letters through the portal by uploading a PDF file. Faculty who are serving as the project supervisor (1st recommender) will also be asked to answer a series of research compliance questions.
Application Reminders (See the full application outline here)
Budget reminders. Students should visit the Budget Policies and Samples page for detailed guidance about allowable expenses (now including maximum dollar amounts for expenses like poster printing) and examples of budgets that show the appropriate level of detail.

Student requesting stipend as part of a Plan A or Plan C budget should be careful to use accurate stipend language as noted on the Budget Policies page.
Faculty advisors of students conducting laboratory research: Please work with your advisee to ensure s/he has accurate information about the costs of lab supplies that can be procured through university purchasing channels and contracts.
Timeline reminders. Student should visit the Sample Timeline page for guidance on developing a detailed timeline. The SURF proposal timeline should clearly indicate start and end dates, the anticipated number of project work hours each week, and a week-by-week listing of planned project milestones.
Research Compliance reminders. Students and faculty should note that research compliance approvals are complex and take significant time. Please plan accordingly. While the necessary approvals are not required at the application stage, students should be aware that SURF funding will not be disbursed until all necessary compliance documents have been submitted to OUR, and that SURF awards will be rescinded if documentation is not received by the stated deadline. Both faculty and students are reminded to take care in reading the series of questions concerning biological materials as this category encompasses a wide range of items.
ESTA Requirement/Documentation of Safety Training
Students proposing SURF project work that will take place in a setting with hazards such as a lab, theater, or studio will be required to complete the Employee Safety Training Assessment (ESTA) with their faculty mentor to determine which safety training courses are required in order to work where hazards are present.
Student applicants will be asked about completion of the ESTA in the Research Compliance section of the application. We encourage students to complete the ESTA with their faculty supervisor prior to submitting their application.
Information on how to document completion of the ESTA and completion of the indicated training/registration for upcoming training is available on OUR's Safety Training page.
SURF Mailing List. Students planning to apply for SURF can sign up for the SURF Mailing List to receive helpful application tips via email.
We look forward to another excellent set of SURF applications this year! The application deadline is Monday, February 4, 2019. We encourage all students to make use of SURF Office Hours to seek feedback on their draft materials and to ask any questions they might have about the program or the application. SURF Office Hours are scheduled for 1/22, 1/25, and 1/28. Full detail about times and location can be found in the sidebar on the main SURF webpage.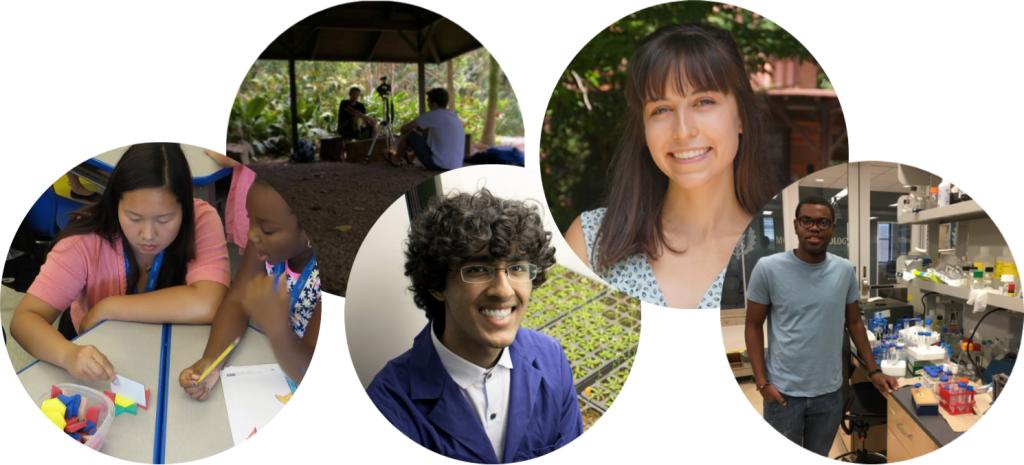 ---