Please join us in congratulating the UConn undergraduates named below for their significant research and creative accomplishments in spring 2016. Students: if you have an accomplishment to share, please do so using this online form.
AWARDS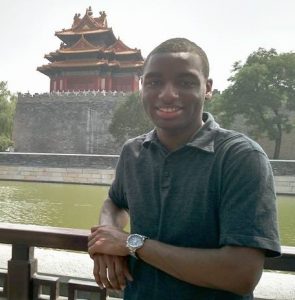 Congratulations to Quian Callender '16 (BUS), the first undergraduate to be selected as a recipient of the GE Global Fellowship Award from the Center for International Business Education and Research (CIBER). Quian presented his research on international aspects of healthcare quality at the program's annual event on April 15, 2016.
Brock Chimileski '17 (CLAS) has been selected as the first Beckman Scholar at UConn. The Beckman Scholars program will support Brock's independent research in Alexander Jackson's laboratory in the Department of Physiology and Neurobiology for two summers and one academic year. Congratulations, Brock!
Sarah Mosure '17 (CLAS) received a Founders Affiliate Undergraduate Student Summer Fellowship Award from the American Heart Association. She will be working under the supervision of Professor Li Wang in the Wang Lab this summer. Congratulations, Sarah!
Congratulations to Michael Cantara '16 (CLAS), Alexander Choi '16 (ENG), and Brendan Smalec '16 (CLAS, SFA), undergraduate recipients of 2016 NSF Graduate Research Fellowships! They are among the 10 UConn students and alumni who won fellowships this year; 21 UConn students and alumni earned Honorable Mentions in this year's competition.
---
PUBLICATIONS
Hannah Gerhard '18 (CAHNR) was a co-author on a recent publication from the Luo Lab:
Hu, Q. Gerhard, H., Upadhyaya, I., Venkitanarayanan, K., & Luo, Y. (2016). Antimicrobial eugenol nanoemulsion prepared by gum arabic andlecithin and evaluation of drying technologies. International Journal of Biological Macromolecules, 87, 130-140. doi:10.1016/j.ijbiomac.2016.02.051.
Alyssa Mathiowetz '17 (CLAS) was a co-author on a recent publication from the Campellone Lab, as were two past undergraduate researchers, Ashley Russo '14 (CLAS) and Steven Hong '14 (CLAS):
Russo, A.J., Mathiowetz, A.J., Hong, S., Welch, M.D., & Campellone, K.G. (2016). Rab1 recruits the actin nucleation machinery but limits filament assembly during membrane remodeling. Molecular Biology of the Cell, 27(6), 967-978. E15-07-0508.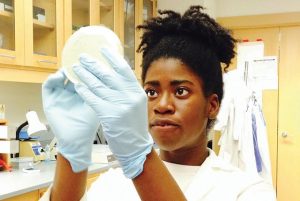 Oghenfejiro Okifo '16 (CLAS) was a co-author on a recent publication from the Teschke Lab:
Harprecht, C., Okifo, O., Robbins, K.J., Motwani, T., Alexandrescu, A.T., & Teschke, C.M. (2016). Contextual role of a salt-bridge in the phage P22 coat protein I-domain. The Journal of Biological Chemistry, 291, 11359-11372. doi: 10.1074/jbc.M116.716910
---
EXHIBITIONS
Spring 2016 included a series of incredible exhibitions by the following undergraduate students:
Christy Corey '16 (SFA) – UConn IDEA Grant recipient
TODO MODO: Food and Recipe Illustrations 
Jasmine Jones '16 (SFA) – UConn IDEA Grant recipient
Voices, Volume 1: Ballroom 
Ryan King '16 (SFA) – UConn IDEA Grant recipient
Visual Meditation 
Madeline Nicholson '17 (SFA) – UConn IDEA Grant recipient
Whispers of Light: A Video and Sound Installation 
Giorgina Paiella '16 (CLAS) – UConn IDEA Grant recipient
Woman a Machine: Gender, Automation, and Created Beings
---
PRESENTATIONS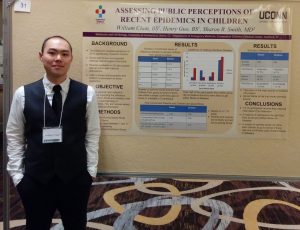 Eastern Psychological Association Annual Meeting – March 3-5, 2016 – New York, NY
William Chan '16 (CLAS) & Henry Guo '16 (CLAS) – OUR Travel Award recipients
Assessing public perceptions of recent epidemics in children
Nicole Gherlone '16 (CLAS) – OUR Travel Award recipient
Associations between asthma and central obesity in children: A case-control study in a pediatric emergency department (PED)

Eastern Society for Pediatric Research Annual Meeting – March 11-13, 2016 – Philadelphia, PA
Lena Capozzi '16 (CLAS), Eric Dunn '16 (CLAS), & Morgan McKenna '18 (CLAS) – OUR Travel Award recipients
Do women and men implicitly create cognitive maps within a virtual environment?
Stephen Friedland '16 (CLAS) – OUR Travel Award recipient
The effects of estrogen on hippocampal-dependent spatial memory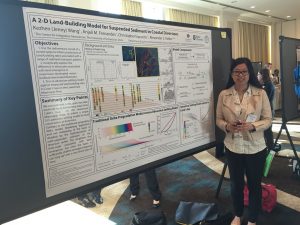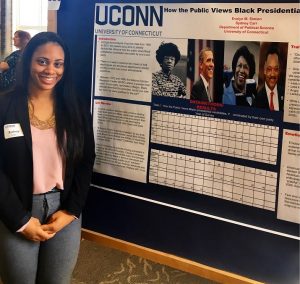 National Conference of Black Political Scientists Annual Meeting – March 16-20, 2016 – Jackson, MS

Sydney Carr '18 (CLAS) – OUR Travel Award recipient
How the public views black presidential candidates
Geological Society of America, South-Central Section, 50th Annual Meeting – March 21-22, 2016 – Baton Rouge, LA

Kezhen Wang '17 (CAHNR) – OUR Travel Award recipient
A 2-D land-building model for suspended sediment in coastal diversions
Geological Society of America, Northeastern Section, 51st Annual Meeting – March 21-23, 2016 – Albany, NY  
Chad Fagan '16 (CLAS) – OUR Travel Award recipient
An organic molecular record of post-glacial climate and fire occurrence in a southern New England wetland core
Nathan Corcoran '16 (CLAS) – OUR Travel Award recipient
Assessing coastal erosion hazard vulnerability in Connecticut
Society for Research on Adolescence Biennial Meeting – March 31-April 2, 2016 – Baltimore, MD 
Samantha Lawrence '17 (CLAS)
Justifying bullying: How previous experiences predict adolescent moral reasoning about exclusion used to bully in same-race and cross-race situations
Myroslava Veres '16 (CLAS) – OUR Travel Award recipient
The relation between personal bullying experience with evaluations of various response strategies to exclusion bullying scenarios 
Cognitive Neuroscience Society Annual Meeting – April 2-5, 2016 – New York, NY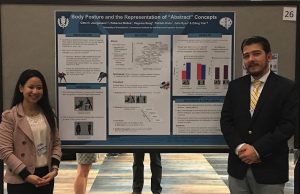 Courtney McQuade '16 (CLAS) – OUR Travel Award recipient
The effects of nicotine on conditioning, extinction, and reinstatement

Patrick Orvis '16 (CLAS) & Kagnica Seng '16 (CLAS) – OUR Travel Award recipients
Body posture and the representation of "abstract" concepts

Northeast Writing Centers Association Conference – April 2-3, 2016 – Keene, NH

Alexandria Bottelsen '16 (CLAS, ED)
Writing centers are great, just not for my students: The dilemma of high school writing centers
Noah Bukowski '17 (CLAS)
The disabled body in the public sphere of the writing center
Rofina Johnkennedy '16 (CLAS), Luke LaRosa '16 (CLAS), Sindhu Mannava '16 (CLAS), Yasemin Saplakoglum '16 (ENG), & Nathan Wojtyna '16 (CAHNR)
Writing with the disciplines: How fellows draw on ways of knowing from their majors to first-year composition discussion sections
Eastern Nursing Research Society, 28th Annual Scientific Sessions – April 13-15, 2016 – Pittsburgh, PA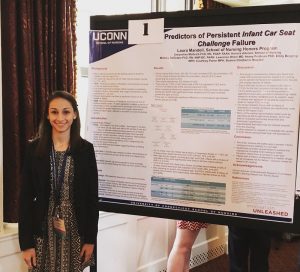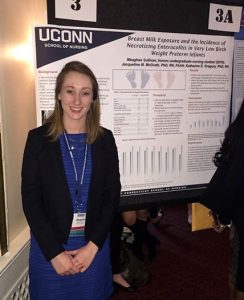 Laura Mandell '16 (NUR) – OUR Travel Award recipient
Predictors of persistent infant car seat challenge failure 
Meaghan Sullivan '16 (NUR) – OUR Travel Award recipient
Breast milk exposure and the incidence of necrotizing enterocolitis in very low birth weight pre-term infants
New England Political Science Association Annual Conference – April 21-23, 2016 – Newport, RI

Christian Caron '16 (CLAS) – OUR Travel Award recipient
The transparency of single-candidate super PACs
Pediatric Academic Societies Meeting – April 30-May 3, 2016 – Baltimore, MD

Pavan Anant '16 (CLAS) & Michael Powell '16 (CLAS) – OUR Travel Award recipients
Parental perceptions of medical marijuana in an urban children's medical center
---