Meet Claire Fresher '22, an OUR Peer Research Ambassador (PRA) majoring in Mechanical Engineering and minoring in Mathematics.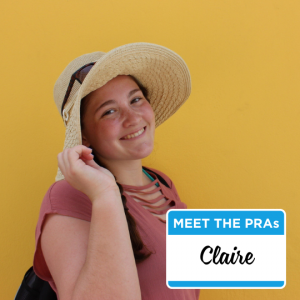 What is the focus of your research?
I conduct research as part of the Tarakanova Research Group, a biomedical/mechanical engineering lab, where I analyze metabolites that undergo aggregation in the body which is linked to the development of various diseases.
Another research team I am a part of is the Neurobiology of Individual Differences in Language Lab where I administer neuropsychological assessments to families to test the effects of environmental and genetic factors on cognitive development skills including language, math, and reading comprehension. Continue reading →