By Veronica Pleasant, OUR Peer Research Ambassador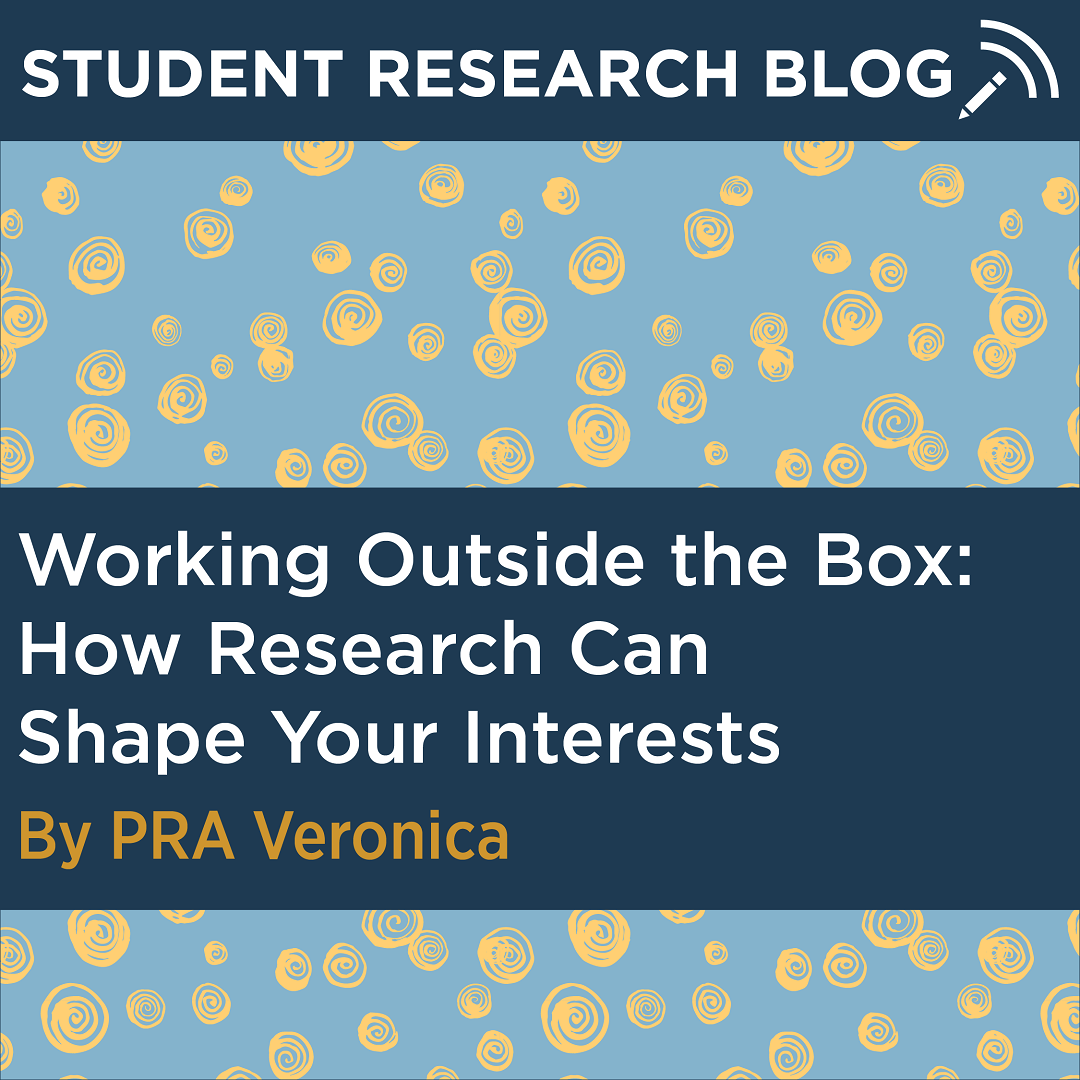 When thinking about participating in undergraduate research, we often think about our interests – whether that be infectious diseases, genetic disorders, the social dynamic of college students, or the best medium to present a beautiful work of art. I stumbled into a laboratory that is working on something that wasn't necessarily at the top of my interest list, but I am all the better for it.
I started working in Dr. Kristen Govoni's lab in Animal Science during the fall semester of my sophomore year. As a sophomore, I was not exactly sure what my research interests might be. However, the work that her lab focuses on – the effects of maternal programming on the offspring in both neonatal calves and fetal sheep – was not something that jumped out at me immediately.  Much of the work to be done comes in the form of immunohistochemistry, PCR, and ELISA, and is tissue-based. I had always wondered about the impact of maternal environment on the fetus, and this seemed the perfect experience to explore that curiosity.
As the semesters passed and I kept working in the lab, it became clear to me that maternal programming was not something I am interested in pursuing in my graduate studies, but it is something I find engaging. Though this may not be at the forefront of my research interests like infectious diseases are, working on maternal programming has guided my experience in the lab in a way that allows me to appreciate an experience for its value, rather than how much it aligns with my direct career interests.
The most important lesson I gained from this experience is that the possibilities are endless. While I never thought I would be working in a lab at all, or working on something such as maternal programming, I wouldn't change it for the world. Doing research in this area has allowed me to explore where my research interests are, and has given me the tools to pursue those. I have learned that I am interested in infectious disease transmission, specifically vector-borne zoonoses. Working on ELISAs, doing immunohistochemistry, and running PCR are all techniques that can be used in working with infected tissues. Moving forward, I can use these techniques to further my interests, as I have a sufficient background in the scientific process. This process has also helped me establish my confidence among the scientific community and has facilitated my personal growth as a researcher.
The best way to find out what your research interests are is to try, try, and try again. The most valuable opportunity presented itself to me in this way, and choosing this path has shaped my undergraduate career in a way I never imagined. For all those interested in beginning undergraduate research, leave no stone unturned. Take that opportunity, even if it is in a field or topic that you aren't knowledgeable about. It could lead to a whole new you!
Veronica is a senior double majoring in Animal Science and Pathobiology. Click here to learn more about Veronica.
---