By: Kavita Sinha, OUR Peer Research Ambassador
A month ago, I traveled to the New England Immunology Conference in Woods Hole, Massachusetts. Despite the rain and the fact that my hair, which I had spent over an hour straightening, had returned to its natural curly and frizzy state, I was excited. This conference would be a time for me to meet other scientists in the field and to make important connections. Further, it was the first time that I could showcase some of my research in front of people who did similar work, which would only help to improve my presentation skills. I had planned the perfect outfit, both stylish (in my opinion) and professional. And that's what I want to focus this blog post on. The outfit.
I spent the week leading up to the event scouring Google for ideas on what to wear to a scientific conference. Sure, in the realm of things, picking an outfit doesn't seem that important. In the lab people tend to wear whatever makes them comfortable without having to worry about a dress code or following outfit rules, aside from the ever-famous "close-toed shoes" one. But when you show up to lab every day in jeans and a T-shirt, sometimes you enjoy taking the time to look a little more put together.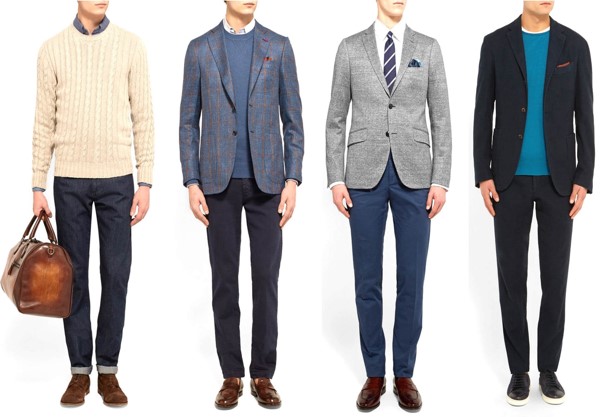 As it goes with most things in life, men have it easy. For the most part, they can get away with a dress shirt and dress pants. They can easily throw on a nice jacket and complete the look with a pair of neutral dress shoes. There is the occasional conference that will require a more professional look, such as a suit, but attendees would likely be made aware of this in advance.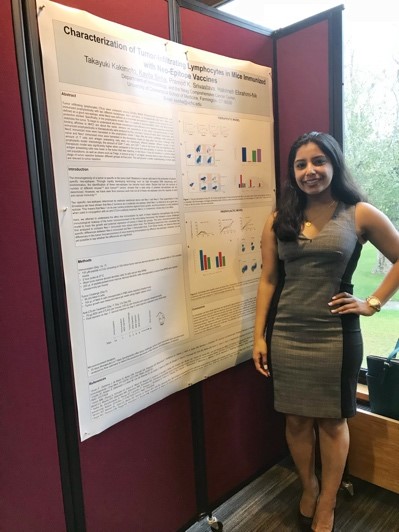 In my case, the conference attire was described as "business-casual". For women, "business-casual" can range anywhere from slacks and a nice blouse to a conservative dress. According to Google, neutral colors are always a safe bet. I was also advised to keep the jewelry and accessories to a minimum and to bring a blazer in case of colder weather. With all of this advice in mind, I put together what I thought to be the perfect outfit (pictured left). Now, imagine how out of place I felt when I walked into a room of people dressed in jeans and faded T-shirts of some band they once saw in concert. Turns out, you can be overdressed.
So, while it might not seem important, first appearances (outfit included) do matter. Here is some advice I've put together based off of my own experience:
Ask your peers for advice. If I had just asked other people in my lab who had attended the conference before, I would have learned that "business-casual" in this context was not the same as "business-casual" in any other context.
Bring a formal and a not-so-formal outfit. This one saved me, because I was able to wear something more appropriate and in-tune with everyone else on the second day.
Try on different outfits at home before you leave for the event. Things look different on you than they do on the hanger.
Wear layers. You never know when the AC will start blasting, leaving you wishing that you had decided to pack that cardigan.
Make sure to bring an umbrella. And a straightener. That probably would have solved my problem of frizzy hair.
Wear comfortable shoes. Nothing is worse than having to stand next to a poster for hours on end when you are painfully aware of the 4-inch heels you are wearing.
Bring Band-Aids. If you absolutely have to wear the 4-inch heels that make you feel as though you are walking on nails, make sure to have Band-Aids to put on the cut you will inevitably get on the back of your heel.
Have fun. Overdressed or not, this will still be a great experience. Make the most of it.
Kavita Sinha is a senior double majoring in Psychological Sciences and Molecular & Cell Biology. Click here to learn more about Kavita.
---