In recognition of the pivotal role that mentors play in supporting undergraduate research and creative activity, the Office of Undergraduate Research is pleased to announce the recipents of the 2020 Mentorship Excellence Awards. These awards recognize two faculty members – one in a STEM field, and one in a non-STEM field – and one graduate student who exemplify the ways in which outstanding mentors challenge and support their students, enabling them to take intellectual risks and achieve milestones they might not have initially envisioned being able to reach.
Please join us in congratulating Laura Bunyan, J. Peter Gogarten, and Samantha Lawrence on their selection as this year's Mentorship Excellence Award recipients. As we are only able to celebrate the 2020 Mentorship Excellence Awards virtually this spring, we look forward to presenting the awards in person later this year during the Fall Frontiers in Undergraduate Research Poster Exhibition on Thursday, October 29, 2020.
---
Laura Bunyan, Assistant Professor in Residence, Sociology
Professor Bunyan was nominated by Jenifer Gaitan '21 (CLAS). The following text is excerpted from Jenifer's nomination.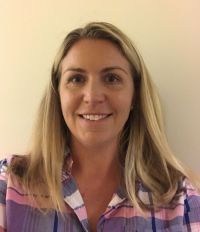 Dr. Bunyan has always been a strong advocate for my academic success. She has made me aware of and supported me in the process of applying to a variety of scholarships, programs, and research opportunities. As I became interested in Sociology research focused on first-generation Latinx students, I was worried because there was no major or minor on the Stamford campus. Dr. Bunyan generously offered to supervise a work-study research assistantship with me to teach me basic principles of research. She also gave me several books and articles relating to education, paid labor, and child rearing practices in order to lay a foundation for my research. She has taught me every step of how to establish a research project and conduct research.
Dr. Bunyan leads by example. Together, we formed the club Husky Outreach for Minority Education (HOME) to provide low-income students with access to professional clothing and other resources for academic and professional success. Dress for Success, HOME's main event on campus, was the first of its kind in that it offered clothing and other professional accessories to students on campus for internships, job opportunities, etc. In the three years that this program has been running, she has single-handedly collected thousands of items. Through her efforts, she has helped teach me strong leadership skills and activism to benefit our student body. She is a true ally to the first-generation students of color on the Stamford campus. She worked extensively with me during the summer and fall 2019 to submit my research proposal for the University Scholar program, which focuses on studying the systems of support first-generation Latinx students utilize. Despite this area of research not being related to her current research and book she is writing, Dr. Bunyan is committed to helping me pursue this research because she actively acknowledges the importance of uplifting the voices of women of color in social science research. She helped me form the research questions for the interview portion of my research in a way that was ethical and mindful of students' experiences. She also helped me apply and become accepted to present my work during a major Sociology conference, from the Eastern Sociological Society, in Philadelphia in order to broaden my network, receive feedback from other students and professors, and learn from other presenters.
Dr. Bunyan has written countless letters of recommendation on my behalf and edited dozens of pages of my research proposals, literature reviews, applications, and presentations while providing constructive feedback. She has opened up her office hours and additional time where she juggles her writing, research, grading, and family time to answer my questions and check in on my progress. As I am a low-income student, Dr. Bunyan has helped me secure scholarships and institutional funding that have allowed me to pursue research without additional financial strain. Because of her support, I have been able to succeed as an Honors student, University Scholar, and student leader on campus. She has also advised me extensively regarding future opportunities after graduation, such as applying to graduate school. As a first-generation college student, her mentorship has led me to believe in my abilities and grow as a researcher and student.

---
J. Peter Gogarten, Board of Trustees Distinguished Professor, Molecular and Cell Biology
Professor Gogarten was nominated by Marlene Abouaassi '20 (CLAS). The following text is excerpted from Marlene's nomination.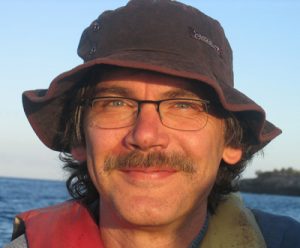 A mediocre professor teaches their students only the contents of their course. A great professor inspires their students to apply the contents learned outside the walls of the lecture halls, as well as encourages them to expand on their critical thinking capacity. Dr. Gogarten inspires me to continue to investigate the extremes of life, advance scientific understanding, and serve as a role model for first generation matriculants and women in STEM.
During my freshman year, I did not know who to ask for college tips or seek guidance. I applied for a job to alleviate my financial burden as well as expose myself to research in Molecular and Cell Biology (MCB). After my interview, Dr. Gogarten hired me as a research assistant. I completed simple tasks. However, after my first semester of freshman year, I debated if I should continue majoring in MCB or drop out of college for good. The reason is I struggled to adhere to the rigorous coursework of college, held multiple jobs to help pay for my schooling, and at the time felt like I was not contributing anything to society, biology, nor Dr. Gogarten's lab. But that changed when Dr. Gogarten asked me if I would continue working as a research assistant during my sophomore year. I was taken aback because in a large school filled with thousands of students, there was a professor who cared about my success as a student and was passionate enough to encourage me to continue in the field of MCB. Thus, I took initiative to alter my schedule and take Dr. Gogarten's course sophomore year. Afterwards, Dr. Gogarten encouraged me to apply to the Honors program, as well as for SURF, in order to enhance my intellectual abilities and apply my knowledge to real world scientific research. During spring break of my sophomore year, I woke up to three emails: my acceptance to the Honors program (where Dr. Gogarten is my advisor), acceptance for the SURF award, and Dr. Gogarten's email congratulating me on my accomplishments and writing the word "Excellent".
During the summer for SURF, I expanded on my technical skills in bioinformatics and knowledge in molecular evolution. While working on my project, Dr. Gogarten encouraged me to help my lab coworkers with mentoring other undergraduates and high school students on the use of existing bioinformatics programs, as well as educating them on certain biological processes. My acquired knowledge and Dr. Gogarten's connections with Paul Lewis opened up doors for me to a course assistant position for the annual Workshop on Molecular Evolution at the Marine Biological Laboratory in Woods Hole, MA. In doing so, I was able to help teaching assistants with basic level introduction to coding, gain an insight on how molecular evolution has changed practically, and foster relationships with well-known faculty who invited me to apply for graduate assistantships with them. In the fall, Dr. Gogarten encouraged me to present at the Mobile Genetic Elements conference at MIT to showcase the progress of my research. In doing so, he provided me with constructive criticism in presenting my research to a crowd full of graduates and faculty members. Along with presenting, I was able to build a network of connections and gain strategies in further pursuing my research effectively.
Dr. Gogarten pushes his students to seek opportunities that will advance their intellectual abilities and creativity. Since freshman year, Dr. Gogarten has gone out of his way to forward me emails about opportunities and encourage me to pursue them. If it was not for Dr. Gogarten's email, I would not have become president of the new undergraduate MCB club. If it was not for his encouragement, I would not have applied for, or been accepted to, the University Scholar program. The passion, dedication, and commitment Dr. Gogarten has for all his students to ensure they are advancing their educational experience is invaluable. I was able to grow as a student, researcher, educator, and an overall individual through the mentorship of Dr. Gogarten.
---
Samantha E. Lawrence, Ph.D. Student, Human Development and Family Sciences
Samantha was nominated by Jessica Gagnon '20 (CLAS). The following text is excerpted from Jessica's nomination.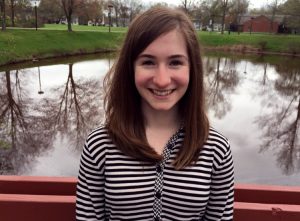 I honestly don't know how I could've handled the last year without Sam. As a student who was entering a lab and starting research for her thesis relatively late, I knew that I would need a supportive advisor who could help me reach my goals. When I first joined the lab, Sam sat down with me to get to know not only what I wanted to do for my project, but also who I was as a person and what I wanted to learn through my experience in the lab. She walked me through what my project would actually look like, while also identifying all the areas she could help me with throughout the process. She made it clear from the beginning that she was on my team and would do everything in her power to help me have a successful year.
Over the winter break, I was seriously stressed that I was not going to be able to complete my thesis in time for graduation. Sam immediately responded with compassion, support, and guidance. She gave me a list of ideas and ways I could alter my project in order to make it possible to complete, while also preserving what I wanted to get out of the project and honoring my passion for the topic. She then worked with me to create a concrete plan, including a timeline for who to talk to and what to say. She gave me the confidence to not only trust myself, but also to stand up for my needs.
Even when she moved to a different lab, Sam made it clear to me that she was still going to be my mentor and get me to graduation. She scheduled a meeting to share this with myself and one of the other undergraduate students in the lab who she had been working closely with. She made a plan for how she would continue to support us this semester, including reading and editing my thesis drafts and helping teach me how to use the software I have to learn. She made sure that we knew she was still there as a resource for us and that we would continue our bi-weekly "wellness checks" to ensure we were both still doing okay and felt like we were making enough progress. For me, this speaks the most to how incredible of a mentor Sam is and how dedicated she is to helping her mentees. Her mentorship is not dependent on her job or which lab she is in. It does not come strictly out of responsibility, but out of a deep and genuine desire to help others. There have been many times throughout the last year or so where I felt completely powerless and unsure of what to do. Each time, Sam has been there to pull me out of my rut and ensure that I have the plan, knowledge, and support to move forward and speak up for my needs. She has dedicated her time to ensuring that I finish my thesis and graduate with Honors, and she represents everything that a mentor should aspire to be. She is completely deserving of the Mentorship Excellence Award.

---
Congratulations to the 2020 award recipients! The Office of Undergraduate Research thanks the undergraduate students who nominated their faculty and graduate student mentors as well as the Peer Research Ambassadors who served on this year's selection committee.
---