By Brendan Hogan, OUR Peer Research Ambassador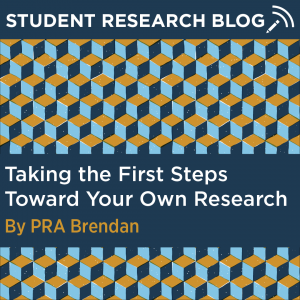 Since finishing a research apprenticeship with a faculty mentor I have wanted to start my own research project, but I have struggled to figure out how. I've known for a while that I want to explore ways to utilize photography to help with environmental efforts to preserve natural parks and resources in the West, but it seemed like an enormous project to even begin. I became overwhelmed as I tried looking into past studies, professors on campus who work in this area, and even explored internships, yet it just was not coming together.
Uncertain of where to start, I approached my OUR Advisor to help me straighten a few things out. From explaining my broad ideas and interests in political science and photography, she directed me towards a few photojournalist professors on campus. When I began to look into their work and areas of study, I realized that a project revolving around photojournalism would apply best to my project ideas.
Since meeting with my OUR Advisor, I have been reaching out to professors in the Journalism Department to build connections and look at my interests from a different angle. Doing this, I have refined my approach to starting a project. While I may not have a solidified project idea as of yet, I have now been able to talk to other people knowledgeable in a specific area of study that I have an interest in. This initial period of reaching out is vital to beginning a project since it will allow time to develop ideas and network among people who share similar interests.
Key Takeaways
From what I have experienced, I would recommend three things to someone who is starting to develop their own research project. First, never feel like you need to do it on your own. There are always people here on campus to help in the Office of Undergraduate Research. Also, professors and teaching assistants are great people to talk to as a majority of them have been working in their specific areas of study for a while. Next, try to take into account new ideas as you never know what concepts and perspectives you will come across as you attempt to solidify your project. Instead of becoming worried or upset over changes to your direction, you should enter this research journey with an open mind as modifications can lead to positive and innovative transformations to the project. Lastly, and most importantly, remember to focus on what interests you. The best kind of projects are ones where you are absorbed in the work and want to see it through to the end.
Brendan Hogan is a sophomore majoring in Political Science, Psychology and Philosophy. Click here to learn more about Brendan.
---