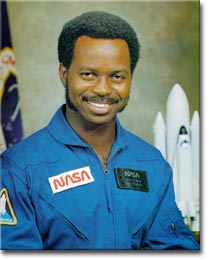 The University of Connecticut's Ronald E. McNair Post-Baccalaureate Achievement Program prepares talented, highly motivated UConn undergraduate students for doctoral studies in science, technology, engineering, and math (STEM) disciplines.
Federal TRIO Programs are educational outreach programs designed to motivate and support students from disadvantaged backgrounds.  As part of UConn's TRIO programs, the McNair Scholars program is open to low-income, first-generation students, or those from populations underrepresented in STEM graduate fields.
McNair Scholars are paired with faculty mentors for academic enrichment, research, and internships. Students also participate in workshops, seminars, and conferences designed to help them secure admission to doctoral programs and obtain financial resources for graduate study.
The McNair Selection Committee will review applications to determine eligibility as mandated by federal TRIO guidelines.  Eligible candidates will be evaluated using the following criteria:
Need for the program
Academic preparedness
Demonstrated commitment to pursue post-baccalaureate study
Students who wish to apply for admission to the UConn McNair Scholars Program must meet eligibility requirements, have a minimum of 45 credit hours earned by the program start date and submit a completed application package. The Application package includes the following: Eligiblity form, Application form, Statement of Purpose, UConn transcript (unofficial), and two letters of recommendation. The application deadline is Friday, September 13, 2013 at 4:00pm. Applications will be reviewed on a rolling basis.
For further information, please contact Dr. Renée Gilberti, McNair Scholars Program Coordinator, at 860.486.5146 or via email to renee.gilberti@uconn.edu.
---