The Third BOLD Cohort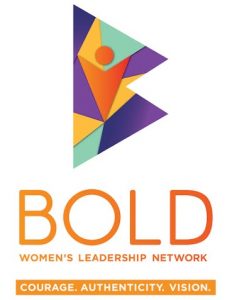 Despite the impacts and added challenges presented by the move to a remote learning and working environment due to COVID-19, the BOLD Women's Leadership Network at UConn successfully completed the selection process for the 3rd cohort of Scholars in the Spring of 2020! These Scholars represent a diverse range of backgrounds, interest areas, skills, experiences, and majors. They began their BOLD journey in the Fall of 2020. They join a growing group of talented women at UConn who are dedicated to advancing issues of social good in the world, as well as their own leadership skills.  We are proud of our newest cohort of BOLD Scholars and look forward to sharing more information about their summer service/leadership projects!
Members of the 3rd Cohort are:
Cristal Arguello '22 (Urban and Community Studies, CLAS)
Last Line of Defense: The Fight Against an Anti-Immigrant Society
Mentor: Dr. Stacy Maddern, Urban and Community Studies

Serena Beri '22 (Biological Sciences, CLAS)
Addressing the Gap of Women in Stem Professions
Mentor: Dr. Norah Berrah; Physics

Darlene Burckson '22 (Biological Sciences, CLAS)
Steps Taken by Food Pantries To Ensure Accessibility To Healthy Food Options
Mentor: Dr. Marlene Schwartz; Rudd Center

Kenniece Coker '22 (Chinese, CLAS)
Young Mothers Need Support, Not Stigma
Mentor: Nichole Holiday; APRN

Hope Dymond '22 (Environmental Engineering, ENG)
Faces of Offshore Wind
Mentor: Oksan Bayulgen; Political Science

Kate Gavilanes '22 (Physiology and Neurobiology & Philosophy, CLAS)
Investigating the Benefits And Culture Behind Non-Conventional Medicine
Mentor: Olivia Marcus; Anthropology

Phoebe Mrozinski '22 (Environmental Sciences, CAHNR)
Promoting Safe Active Transportation
Mentor: Lynn Stoddard; Executive Director, Sustainable CT and Institute for Sustainable Energy at ECSU

Maura Sanchi '22 (Environmental Sciences, CAHNR)
The Female Future of Farming
Mentor: Julia Cartabiano; Department of Dining Services

Aditi Sirsikar '22 (Physiology and Neurobiology, CLAS)
Finding Your Way: Narratives of Career (Re)Planning
Mentor: Dr. Byoung-il Bae; Department of Neuroscience at UConn Health

Eva Solano '22 (Art History, SFA)
An Exploration of Diversity in Art Museums
Mentor: Dr. Alexis Boylan; Art History & Africana Studies
---
The Second BOLD Cohort
In the Spring of 2019, the second cohort of BOLD Scholars was selected through a competitive application and interview process. Beginning in the Fall of 2019, this cohort began their 2-year commitment to the program. In addition to leadership development and networking, the second cohort has begun planning their service/leadership projects for implementation during the summer between their junior and senior years.
The second cohort consists of seven exceptional Scholars:
Alani Arias '21 (Psychological Sciences, CLAS)
Education and Advocacy in Public Health
Mentor: Fumilayo Showers, Sociology
Laura Bedoya '21 (Political Science & Latino and Latin American Studies, CLAS)
Gender, Equity, and Political Participation in Colombia
Mentor: Fiona Vernal, History
Wesia Malik '21 (Physiology and Neurobiology, CLAS)
Women Physicians in Pakistan: A Documentary
Mentor: Catherine Masud, Human Rights Institute
Natalie Roach '21 (Environmental Sciences & Human Rights, CLAS)
Urban Farming & Food Sovereignty
Mentor: Kathy Rocha, Werth Institute
Simran Sehgal '21 (Biomedical Engineering, ENG)
An Evaluation of the Accessibility of Durable Medical Equipment
Mentor: César Abadía-Barrero, Anthropology & Human Rights
Noor Taweh '21 (Physiology and Neurobiology, CLAS)
Somewhere in the Middle: Investigating the Experience of First-generation Immigrants
Mentor: Gerardo Blanco, Educational Leadership
Mara Tu '21 (Environmental Sciences & Urban and Community Studies, CLAS)
Combating Climate Anxiety: Empowering Action over Anxiety
Mentor: Eleanor Shoreman Ouimet, Anthropology
---
The Inaugural BOLD Cohort
Through a competitive application process, 9 exceptional students were selected for the inaugural BOLD cohort at UConn. These students represent a diverse set of interests, skills, identities, and project concepts. As the first cohort at UConn, these Scholars helped establish BOLD on campus. They have been exceptional ambassadors for BOLD!
Thalia Fuentes '20 (Political Science, CLAS; Management, BUS)
A Look at Bridgeport Students' Pursuit of Higher Education
Mentor: Milagros Castillo-Montoya, Higher Education and Student Affairs
Abigail Lafontan '20 (Political Science, CLAS)
An Exploratory Study of Food Culture: Unveiling the Benefits of the French Obsession
Mentor: Phoebe Godfrey, Sociology
Xinyu Lin '20 (Civil Engineering, ENG)
Diversifying Environmentalism: Hearing from Marginalized Voices within the Movement
Mentor: Zoi Dokou, Civil and Environmental Engineering
Tanya Miller '20 (Physiology and Neurobiology, CLAS)
#ILookLikeADoctor: A Film on Female Physicians
Mentor: Shannon May, Physiology and Neurobiology
Katharine Morris '20 (Cognitive Science & Anthropology, CLAS)
Engaging Intersectional Activism
Mentor: Dimitris Xygalatas, Anthropology
Himaja Nagireddy '20 (Physiology and Neurobiology, Molecular and Cell Biology & Sociology, CLAS)
Increasing the Accessibility of Information on Complementary Medicine (CM) Cancer Therapy Options for Advanced Cancer Patients
Mentor: Angela Bellas, Social Work
Sofia Nieto '20 (Chemistry, CLAS)
Juntas Somos Más
Mentor: Hon. Jacqueline Rodríguez Hernández
Valeria Popolizio Torres '20 (Political Science & Human Rights, CLAS)
Taking the First Step: A Needs Assessment of Latinx High School Students Applying to College
Mentor: Fany Hannon, Puerto Rican and Latin American Cultural Center
Kathleen Renna '20 (Diagnostic Genetic Sciences, CAHNR)
LEDGE: An Initiative to Improve Visibility of Women in STEM
Mentor: Judy Brown, Allied Health Sciences
For more information about the BOLD Scholars, and to read full biographies, please read the Scholar Profiles.