This year, through the generous support of the International Studies Associations' Headquarters and UConn's Office of Global Affairs, a new research award program is being offered for undergraduate students: the ISA Honors Awards for Undergraduate International Studies Research.
This award program provides students with up to $1,000 in support to assist them in conducting social science projects that span across countries, regions, or the globe. Students must be members of the Honors Program in order to be eligible for the program. They need not be majoring in a social science discipline, but the proposed project must make use of the theories and methods of one or more social sciences. Award applications will be reviewed on a rolling basis through March 31, 2016.
Full program details are available on the ISA Awards webpage and we encourage faculty and students to contact us with any questions they might have about the program.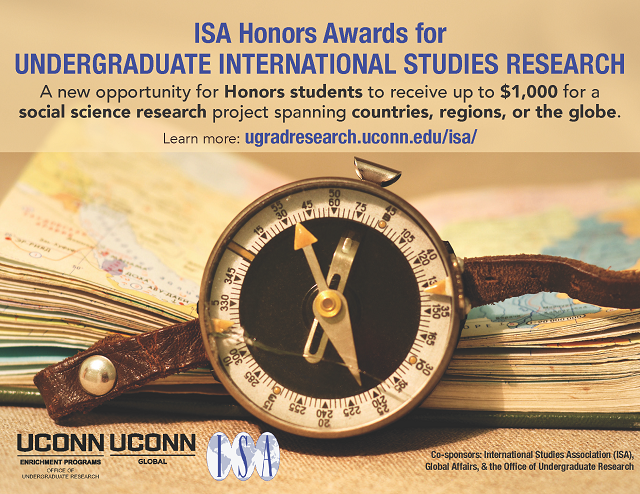 ---